Server Status:
Website version:
2.13 (Beta)
Website last updated:
December 2023
Lastest File Generation:
<1 minute ago.
Server status:
Working

Server Load:

%
This service costs us money each month to run, so we rely on ads and kind donations to continue. If you like the PrimeLeech service, please consider donating below.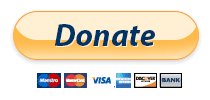 Please rate our service below:
Rated 4.75 out of 5, based on 32 votes.